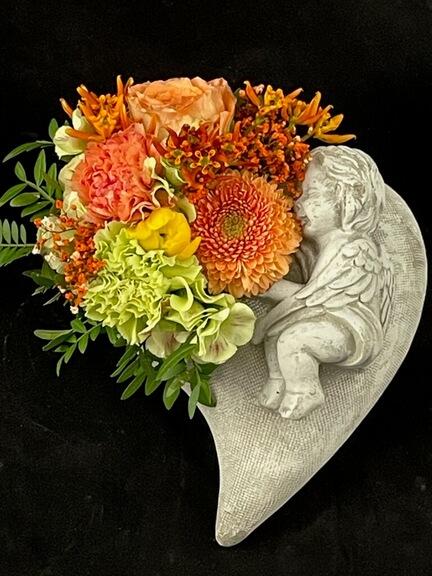 Grave ornament
€ 19,49
Beautiful and durable grave decoration in several different price categories.
Variants are available in:

Heart with angel in concrete beautifully decorated

Heart in moss beautifully decorated
The coffee flower always arranges the flowers so that they give a beautiful picture. The ones shown are examples, but can of course be fulfilled if flowers are available.
As soon as the order has been completed, the order is made ready for collection with a reserved sign on it.

Prices are incl. VAT
The common denominator is that they have good durability (extreme weather such as hard frost can, however, reduce durability)